As most of you know, Tyler and I have been best friends since we were six years old. As a gift, I'm putting together a scrapbook for him. I asked his mother to go on a secret mission and dig up old photos of us for me to use. And of course, she found all the incredibly dweeby ones of me. I saw them and just couldn't help but laugh. I'd thought I'd post a few so ya'll can laugh at us in all our childhood dweebyness glory. =P
This is Tyler dressed up for our Freshman Homecoming dance. He absolutely HATED the color and thought it was too girly. He whined the ENTIRE time about it. =P I love this picture of him though. He has such a baby face!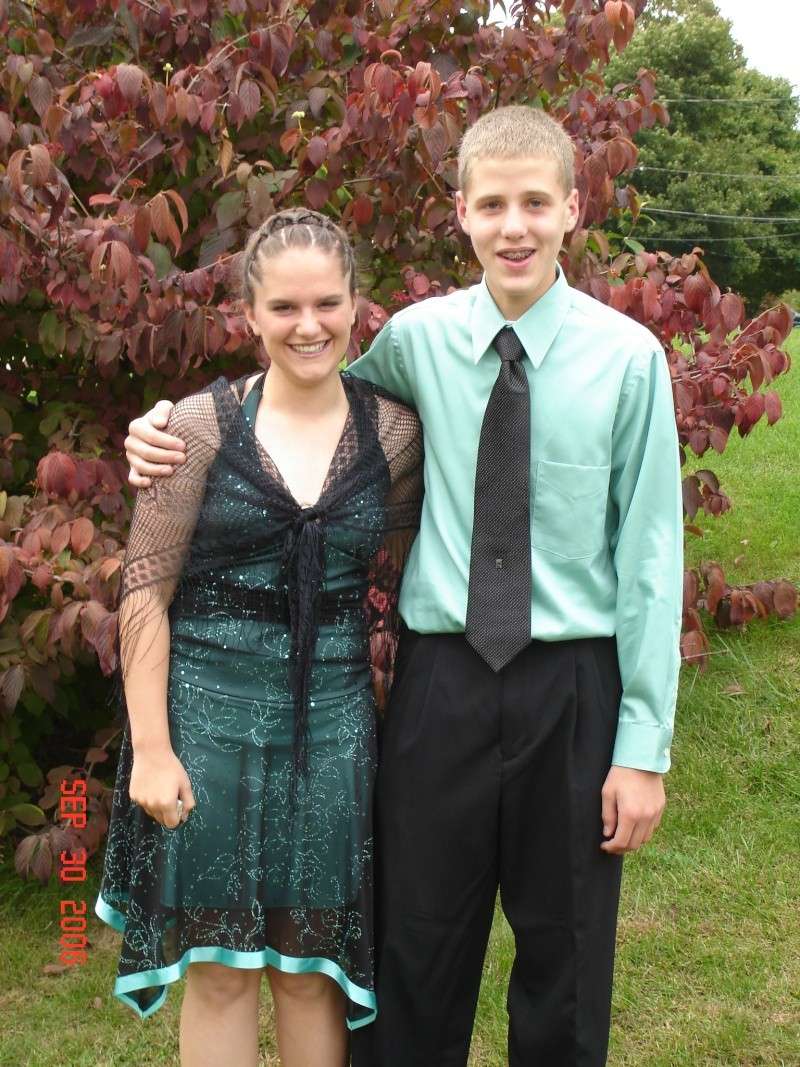 Us dressed up for the dance Freshman year. This was the night he first held my hand. =) Please ignore my dorky smile, my retarded hair and the fact that the dress makes me look 75 pounds heavier than what I am.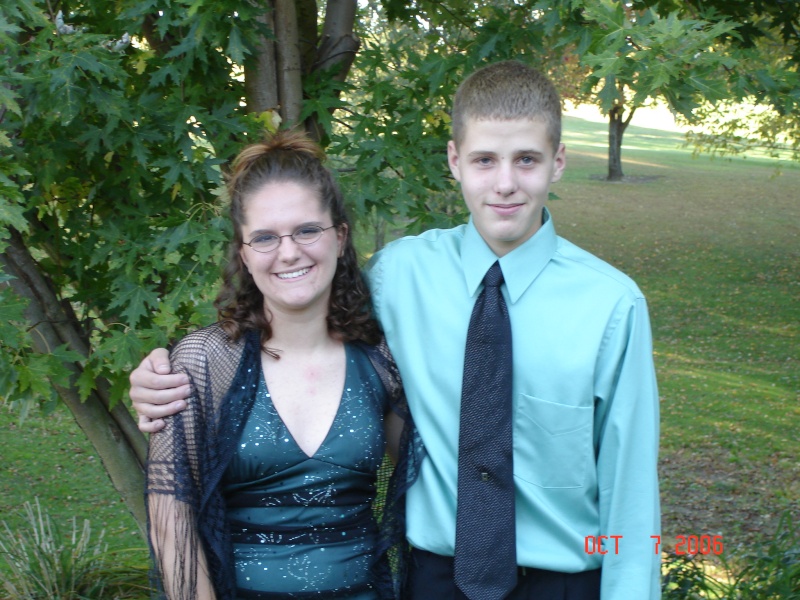 A picture from the night of his homecoming dance. My mother did my hair and made me look like a damn peacock! Ugh! And this was the first week with those stupid glasses. I hated them.
This was just from a day I was over at his house. It was one of the last times we seriously hung out before I moved to Illinois.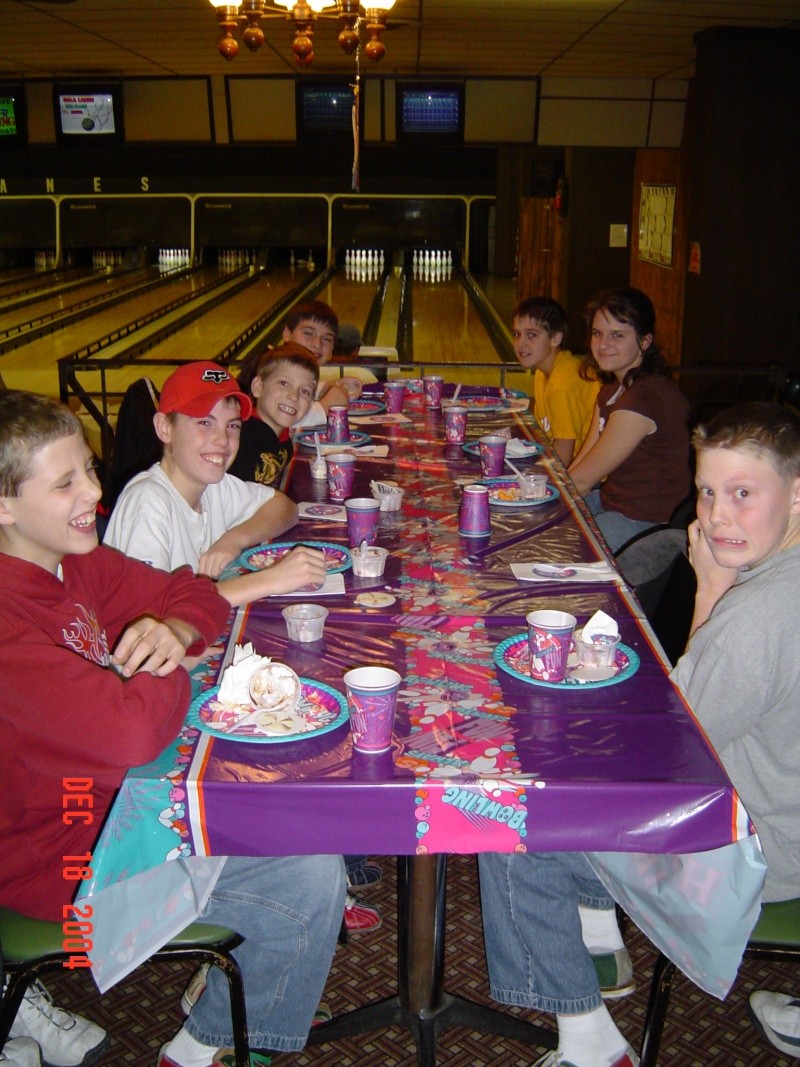 This is a group of us at Tyler's 13th Birthday party. He is in the front in the red. Next to him is his cousin Kolby, then his brother Colten and some kid I don't know. =P On the right side of the table from front to back is our friend Michael (who we're still really good friends with to this day), then me (the only girl that ever got invited to any of his parties =P) and his friend Kyle.
Tyler and I at his 12th birthday party. Such youngins!


Caitlin & Tyler